Stať členom Erasmus Student Network, pretože…
(for English scroll down)
Získaš nové skúsenosti, bod naviac v tvojom CV
Ukáž nám čo vieš a pracuj na sebe s ESN! Hľadáme kamarátov (buddies) pre zahraničných študentov, organizátorov eventov, športovcov, kreatívnych ľudí, ašpirujúcich webdizajnérov, social media nadšencov, študentov cestovného ruchu, ekonómov aj environmentálne zapálených jedincov. Nech už je tvojou vášňou čokoľvek, v ESN určite nájdeš svoje miesto na osobný rozvoj. Dokonca aj keď ešte sám nevieš, v čom si výnimočný/á, my ti to pomôžeme objaviť. Nehovoriac o tom, že vďaka skúsenostiam , ktoré v ESN získaš, určite zaujmeš svojho potenciálneho zamestnávateľa a možno práve vďaka tomu získaš prácu svojich snov.
"Jazykovka zdarma"
Či už hovoríš po anglicky, španielsky, francúzsky, taliansky či nemecky, ako náš člen budeš mať možnosť trénovať rozprávanie s native speaker-mi, a tak sa zlepšovať v cudzích jazykoch bez nekonečného sedenia nad knihami. Len vďaka ESN máš unikátnu možnosť spoznávať svet skrz nových ľudí bez nutnosti vycestovania.
Predmet ESN dobrovoľník  - kredity
Ak sa k nám rozhodneš pridať a ukážeš aj trošku iniciatívy, budeš odmenený/á 3 kreditmi za semester. Tento predmet bol vytvorený špeciálne pre členov ESN. Jedinú podmienku, ktorú musíš splniť, je zúčasniť sa eventov, ktoré ako spolok organizujeme (tých sa aj tak zúčastnovať budeš, pretože tieto eventy sú plné zábavy a nových zážitkov). Ešte nikdy nebolo získavanie kreditov na vysokej škole ľahšie alebo zábavnejšie.
Body na internát
Všetci vieme aké náročné je dostať izbu na internáte, aj s tým ti však vieme pomôcť. Stačí ak sa pridáš k nám a my ti s radosťou vystavíme potvrdenie o členstve, vďaka ktorému získaš potrebné body na internát.
ESN karta
Ako člen ESN si môžeš výhodne zakúpiť ESN kartu, ktorá ti poskytuje výhody po celom svete (je to viac než ISIC). ESN udržiava výhodné partnerstvá s rôznymi firmami, ktoré poskytujúce služby, ktoré sa rozhodne hodia každému študentovi. Vďaka ESN karte môžeš tieto výhody využívať výhodnejšie ako bežný spotrebiteľ. V minulosti sa taktiež stalo, že túto kartu bolo často ľahké využiť na miestach, na ktorých je ISIC zamietnutý. Taktiež ESN karta je znakom toho, že si členom ESN a naša organizácia je tvorená sieťou pobočiek na celom svete. Tak sa môže stať, že získaš nových priateľov v preplnenej reštaurácii alebo v autobuse na druhom konci Európy.
 
Zážitky, priateľstvá, kontakty
Najhlavnejším dôvodom prečo ľudia ostávajú v ESN a nechce sa im odtiaľ ani keď už  dávno nie sú študentami, sú práve priateľstvá v rámci našej úžasnej banskobystrickej sekcie, kontakty s ľuďmi z ostatných miest aj krajín a neskutočné zážitky s členmi a erazmákmi, ktoré si so sebou ponesieš až po zbytok svojho života. Pokiaľ sa staneš členom ESN môžeš počítať s tým, že smiechu nikdy nebude dosť, nikdy sa ti neminú príbehy, ktoré môžeš rozprávať a nikdy nebudeš mať problém nájsť gauč, na ktorom by si mohol prespať.  
Máš záujem sa pridať? Tešíme sa na Teba!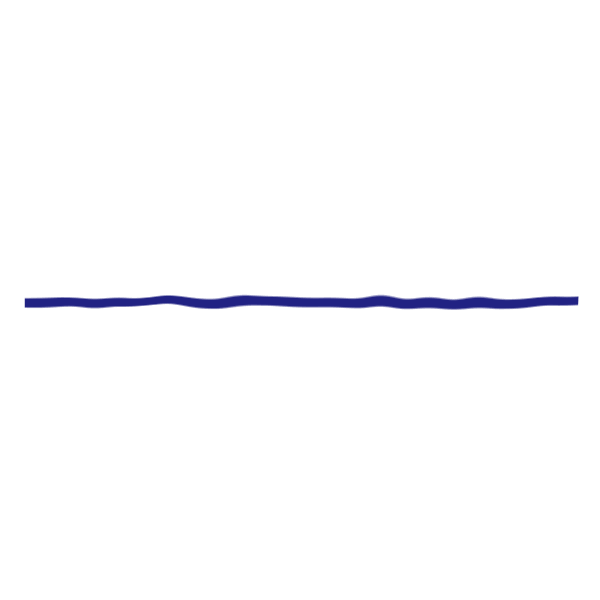 THE ERASMUS STUDENT NETWORK IS THE RIGHT PLACE FOR YOU, BECAUSE OF...
What will you gain by being in ESN UMB BB?
Experience and practical skills in the area of managing an organization, experience with public relations, HR, leadership, fundraising, IT literacy, public speaking skills, defending your own ideas, teamwork or the organization of social events themselves
Participation at workshops and national as well as international conferences and platforms, where you will meet a mass of people with the same interests as you; participation at team building activities of our section (common ESN dinners, paintball matches, or weekends in mountains)
Contacts and friendships with people from all over the world
If you want to go on mobility, then an international spirit and environment will make it easier for you to adapt once you are abroad
Improvement of your foreign language competence and the possibility of practicing it with natives
Second family – the feeling that you belong somewhere and that anywhere in Europe, you will not find a network of volunteers, but a network of friends with the same aims as you
Most importantly, the knowledge that your volunteer work also contributes to changing the world and our community
Who are we looking for
A student of UMB (regardless of the faculty), who:
is independent, reliable, capable of working in a team, and creative
Will have at least such foreign language competence in English or any other language to be able to communicate with the foreign student and explain to them the basic things related to their stay in Slovakia 
An individual who likes fun and getting to know new people, cultures, and languages, or, likes to improve their knowledge and skills
An individual who will help us organize events and will regularly attend meetings where we discuss the organization of those events
What we do not expect nor require:
No fees – this is exclusively volunteer work
Extensive work experience
Being ready 24/7 (even though certain flexibility and availability are necessary)
Impeccable language skills
ESNers are:
internationally-minded and a part of mobility themselves
open-minded
active and inclusive
multilingual and communicative
young European leaders
Are you interested in joining? Looking forward to seeing you!